Launch Here we are.. the most awaited part!! We're ready to deliver the product when the development and testing is finished and of course when you're happy with it's value.
Test Once we're done coding your product, it is tested against the requirements to make sure that your product is actually solving the needs addressed and gathered. Our expert SQA team take care of the functional testing like unit testing, integration testing, system testing, acceptance testing are done as well as non-functional testing.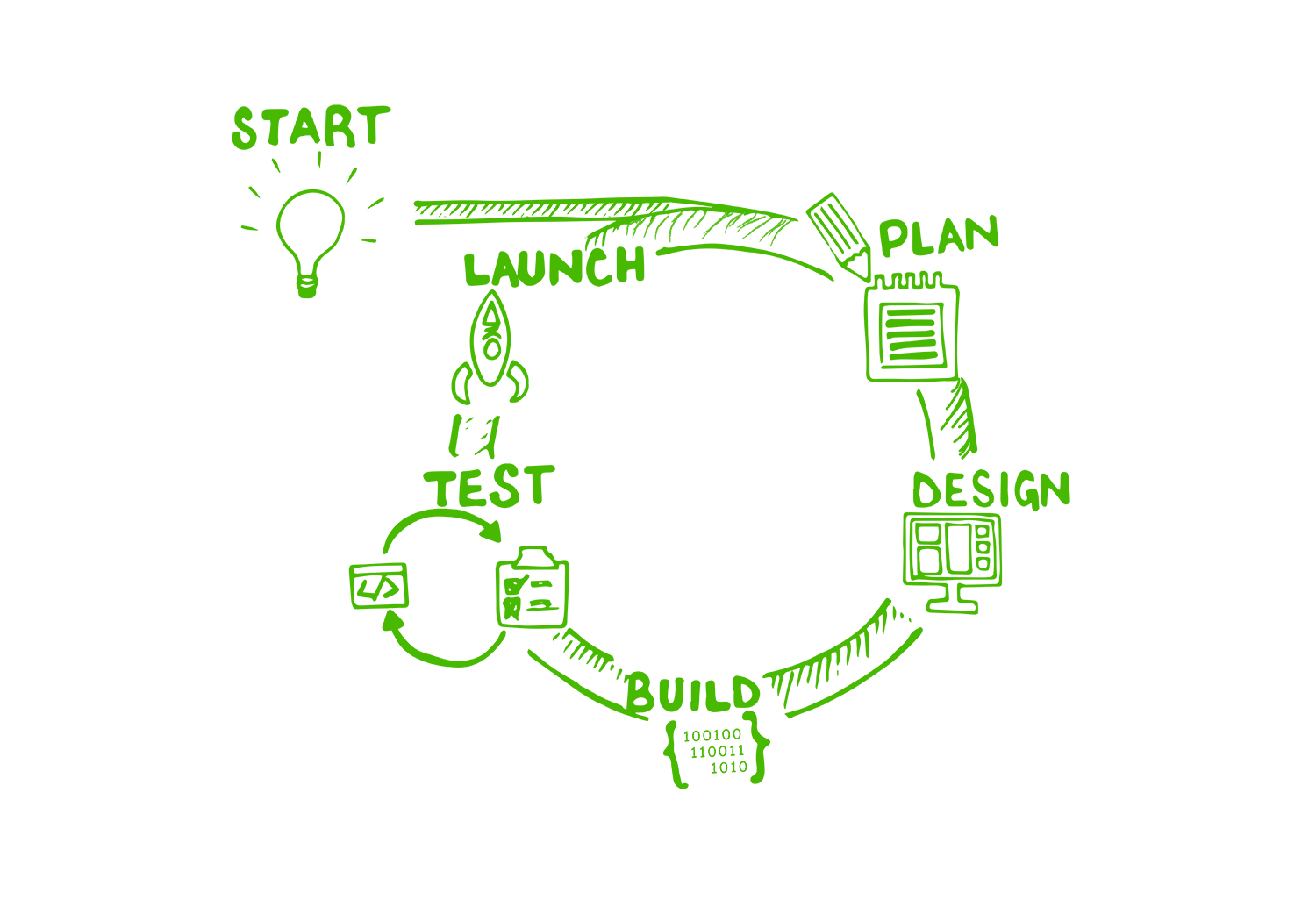 Develop We break all of it in to modules/units and actually start coding. We follow the famous scrum methodology so you're aware of your product's status after every sprint that's either weekly or biweekly. We don't want you to wait for it for long because we know you're excited for it!
Planning You need subject matter experts (SMEs) to plan out the scope of the project. Our in-house SMEs having years of experience in IT industry will do it for you right according to your needs. Let us take care and plan things out for you.
Design We don't design but craft.. your product is crafted from the requirement specifications which were collected by our SMEs. We transform your idea to a real working system by defining the overall in defining overall system architecture.